<![if !vml]>

<![endif]>
Surface and In-ground Models Available
<![if !vml]>

<![endif]>
Available in 3 ' Foot panels with a ramp height of only 3" 1/4" made with
COLD ROLLED STEEL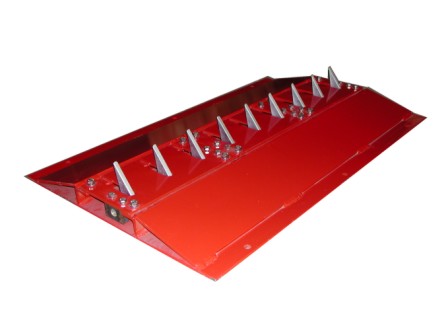 Model SP Model -36" NON latch MODEL
Spike Panels 3 foot sections-
3 foot is a non latch panel for above ground installation
Model SP PB36 above ground
1/4" Ramp and Standard Top Plate - weight 135 lbs. Non Latch $ 575 each panel plus freight
1/4" Ramp and Standard Top Plate - weight 135 lbs Latch $ 775 each panel plus freight
3/8 THICK HEAVY DUTY 3' foot panel NON LATCH TEETH $ 875.00 plus freight
HEAVY DUTY 3/8" THICK RAMP Ramp PLATE WITH ("latch down") $ 975.00


<![if !vml]>

<![endif]>
with Latch down Feature
These CS Panels are available in Yellow Or Red
The units are now Powder coated instead of painted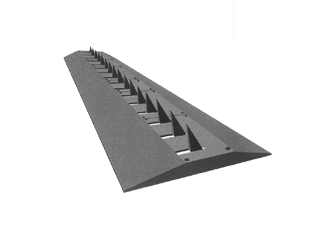 OPTION # 1
THE SURFACE MOUNTED
3 FOOT SPCS-36-SM-LD 1/4" Surface
Designed for an axel load of up to 22,000 lbs comes with latch down teeth
Special offer Regular Price $ 795 on sale for $ 695.00 each
12 Plus units $650.00 each plus freight
both Models Features Powder coated Panels in either Fire Engine Red or Yellow
OPTION # 2
SPCS-36-SM-LD 3/8" Thick Heavy duty RampSurface
UPGRADE TO A 3/8" RAMP WITH LATCH DOWN TEETH AND HEAVIER RAMP PLATE
Upgrade to a 3/8" Ramp with angle iron supports
FOR HEAVIER USAGE BY- SEMI TRUCKS
Save Regular Price $ 895 each on Sale for $ 795.00 each plus freight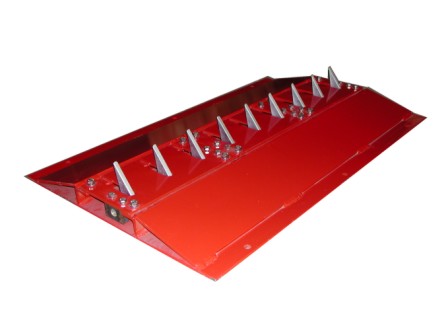 Note: zinc coat then Painted
Option #4
SPCS-36-SM-LD 3/8" Zinc Coated for added rust protection
note heavy traffic will eventually were off paint to bear metal
LATCH Surface add $ 150 to any panel


Option 5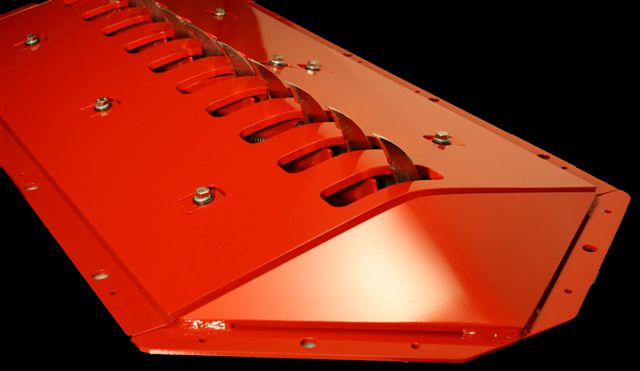 Heavy duty panel is a single 3/8" thick Single top Plate
Note: These units have two shafts 18" Shafts with 5 teeth per shaft
Each has 6 recessed Bolts that Secure the Single Piece Top Plate to the Frame
There are literally thousands of these units Field
TESTED
The Manufacturer of these Products has over 25 years Experience Making These kinds of Products
1/4" model Please note that the List price $875 each plus freight
3/8" model Please note that the List price $1275 each plus freight
End caps are $ 295 Pair Plus freight.


<![if !vml]>

<![endif]>
<![if !vml]>

<![endif]>

In Ground Latch down Model
Traffic Controller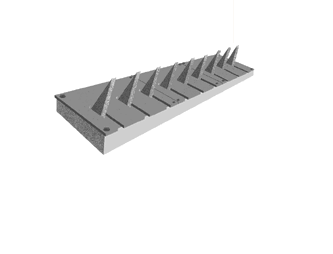 The In -ground SPCS36FM flush-mounted traffic controller WITH A 1/4" TOP PLATE

is designed to regulate the flow of traffic through a secured control point, by providing both a visual and physical barrier.

This unattended, one-way traffic controller will work with any width roadway by installing 36" modules end-to-end.

This is an in ground panel that is mounted to a flat concrete surface

Teeth extent 2 1/4" above grade

weight 125 lbs per panel

Long life steel alloy torsion springs (chrome vanadium),

3/8" laser-cut top plates, zinc-plated teeth,

welded steel frame.

Latch down kit standard on all units.

Available in 36" 3 foot models

Or available in 6 foot long models

or 72" modules
Measure 8" wide x 6" deep).

option #

1

SP-CS36FMLD 1/4" 3 FOOT PANEL TOP PLATE-& latch down teeth

Save only $ 695 each with latch down teeth

plus freight

$695.00 each plus freight

option #2

SP-CS36FM 3 FOOT PANEL- 3/8" heavy duty model 30,000 lbs. Axel Wt.

$ 795.00

each plus freight

Option #3

SP-CS36FMLD Z 1/4"

With Standard Top plate- COMPLETELY Zinc Coated for Salty wetlands

TEETH/BEARING BLOCK-FRAME-TOP PLATE ALL GALVANIZED

$ 895.00 each plus freigh

<![if !vml]>

<![endif]>
Special offer Regular Price 3 foot Model is $ 695.00 each
12 Plus units $650.00 each plus freight
6 foot model is $ 1375.00 save 12 plus $ 1300.00 each plus freight



<![if !vml]>

<![endif]>
Model SPDC-72"NL NON LATCH
1/4" TOP PLATE flush mount in ground spike panel-6 FOOT PANEL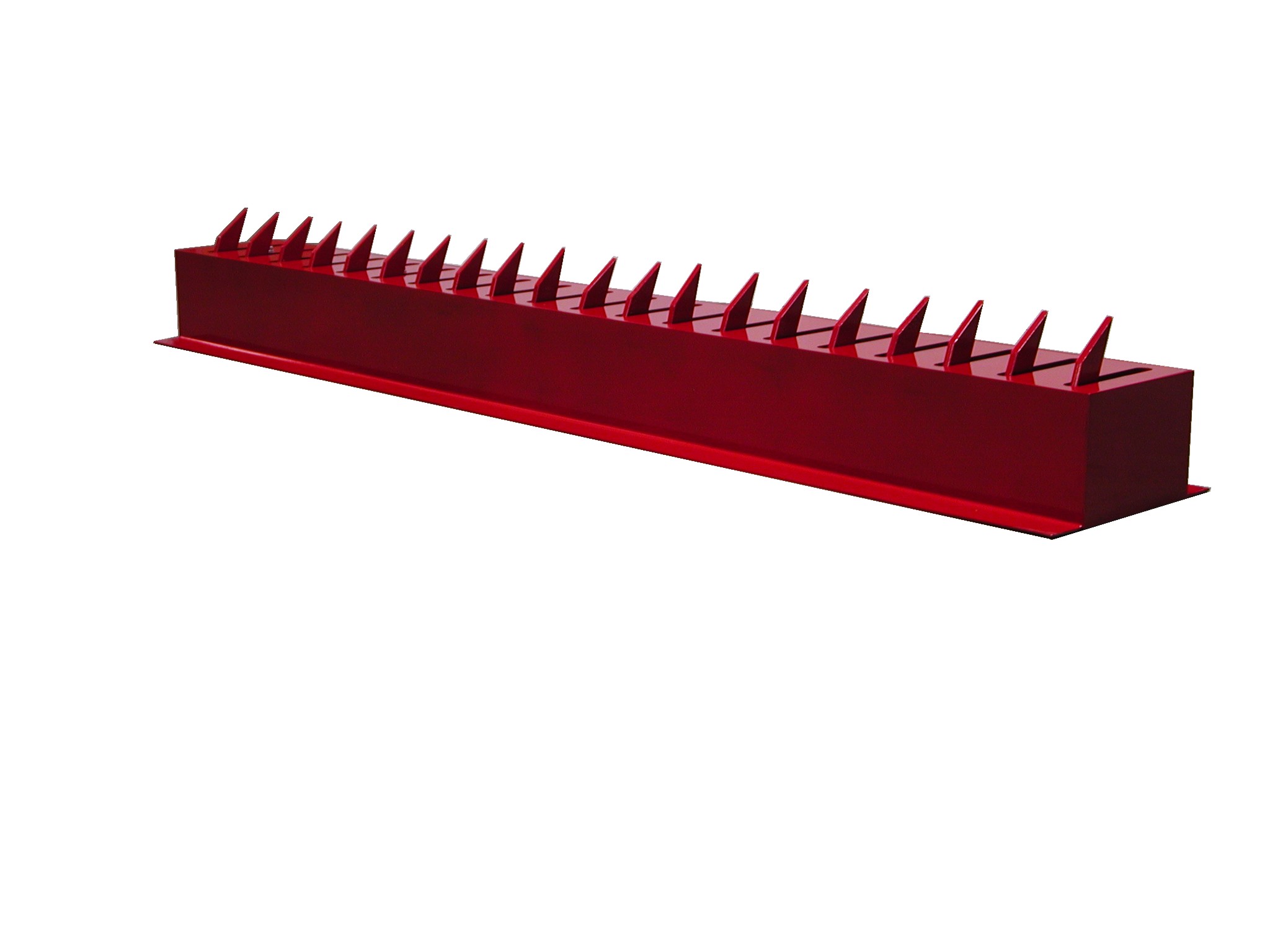 <![if !vml]>

<![endif]>
Model SPDC-72"LD1/4" LATCH DOWN
<![if !vml]>

<![endif]>
Model SPDC-72"LD 3/8" LATCH DOWN
Model SPDC-72"LD 1/2" LATCH DOWN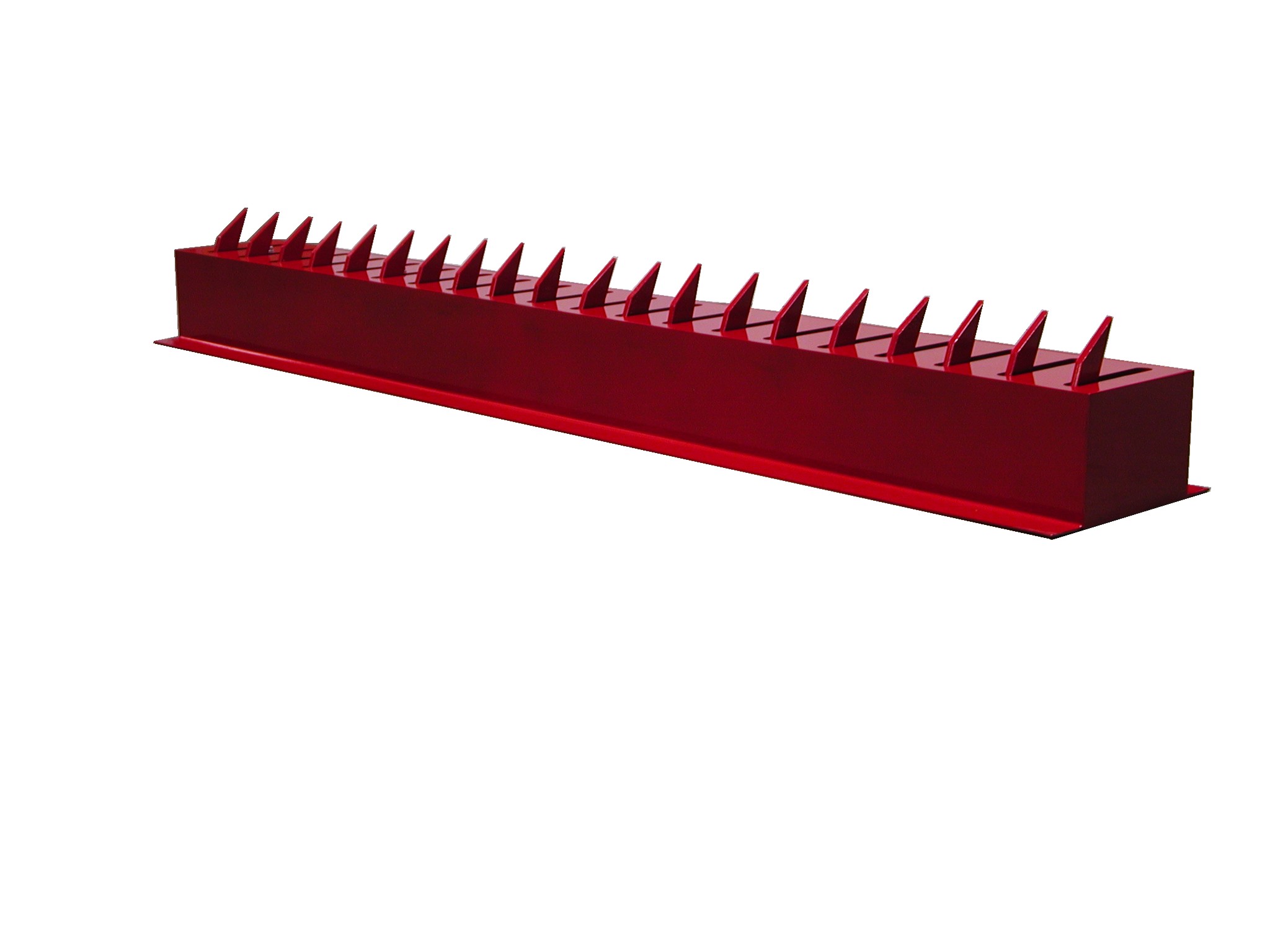 In ground 6' foot below grade directional traffic controller
Model Directional Controller 72" or 6 foot NON-LATCH-Panel Model
This is an in ground flush mounted traffic control device Panel
Special $ 1375.00 each non latch model
Special $ 1675.00 each latch down teeth model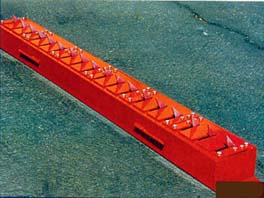 SUPER HEAVY DUTY MODEL 1/2" STEEL Top Plate COLD ROLLED Steel
Model SPDC-72-HD1/2 NL NON LATCH TEETH"
Special $ 1875.00 each


<![if !vml]>

<![endif]>
<![if !vml]>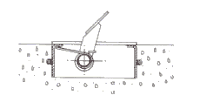 <![endif]>
SP DC 72 LD LATCH DOWN (NON Penetrating Model )

<![if !vml]>

<![endif]>


Call 915-240-4747