<![if !vml]>

<![endif]>

The Portable Compact Random Search Selector
BATTERY or plug in a AC POWER supply optional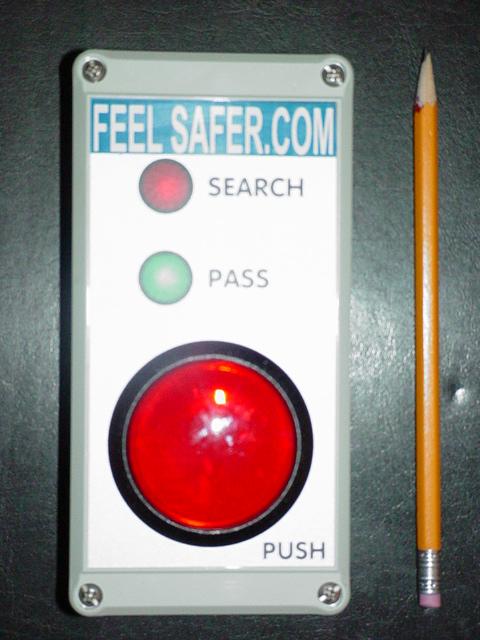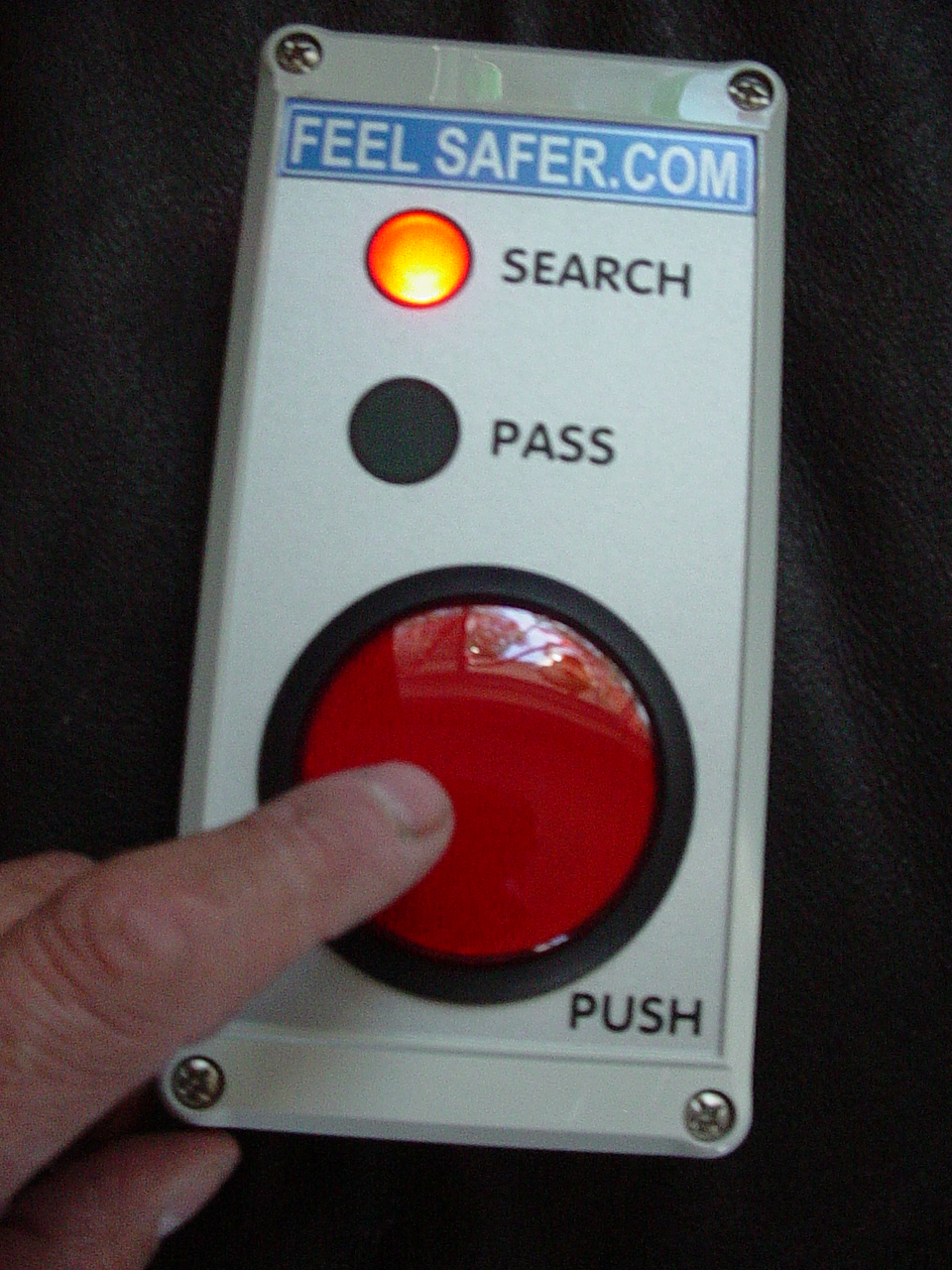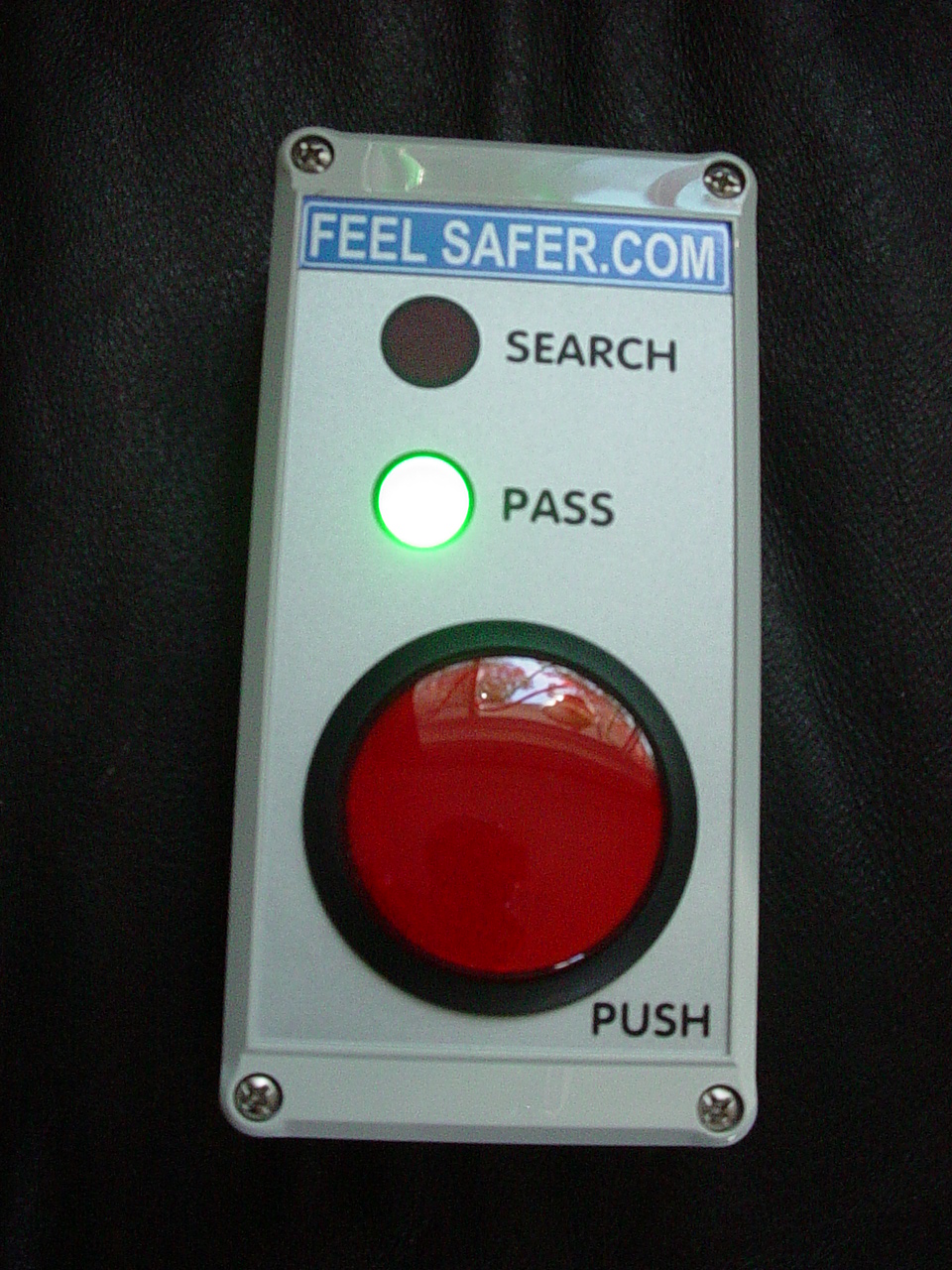 Where The World Can Find the Affordable Portable Search Selectors

This is the latest addition in our line of Random Search Selectors.

Designed as a 'stand alone' self contained portable unit that is ready to go 'out of the box',

simply set the desired percentage

"

SEARCH RATIO"

, plug in 3 AA batteries and it's ready for use. BATTERY LIFE 1 YEAR

The unit can also be permanently installed by fixing to a WALL or DESK surface.

Ideal for use in a

"stop and search"

theft prevention PROGRAM

GREAT FOR RANDOM alcohol or drug suspect check POINTS

HELPS eliminate losses from employee theft

Designed for use at warehouses, shops and factories or any location where random searches are a requirement for safety.

How it works

"

RED LIGHT"

and high tone indicate that you have been selected

A GREEN LIGHT

and a low tone indicates that you have not been selected on this occasion.

If you know you could be stopped, chances are you won't steal- which makes for a GREAT DETERRENT!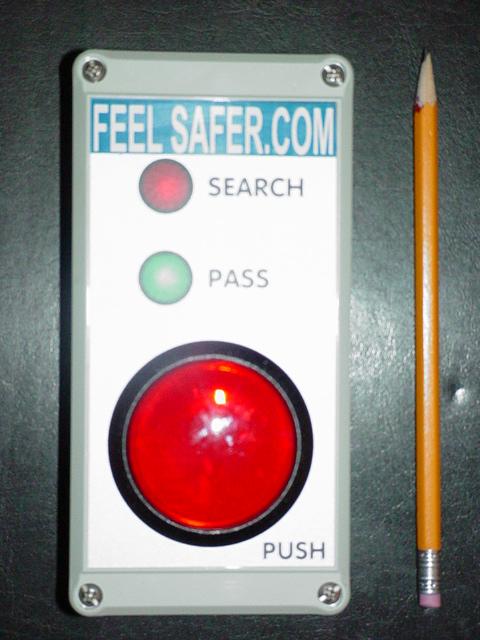 Features:
Operates on (3 x 'AA') batteries for operation

Clear indication of SEARCH and PASS with daylight visible lights and audible tones
Portable or fixed installation.
Desk mount, wall mount or hand held
Large 2 inch pushbutton
Search percentage ratio adjustable by internal switches
Search settings from 0 to 100% in 0.5% steps
Random selection is guaranteed to be totally random.
The Selector is supplied with a self adhesive vinyl decal, wall Mounting hardware and instructions.
The main differences between the indoor unit and the portable
T
he portable unit has a much lower sounding tone,
The person basically has to walk up to the unit in order for it to be heard.
This portable unit is adjustable by setting the dip switches located inside,
Works with 4 AA batteries
The unit is harder to adjust, and does not adjust in 1 percent increments, like the indoor unit
The Portable does not have a traffic counter, which you have by simply pressing the red and green small buttons on the indoor unit,
this will tell you the number of searches and the number of passes for any given time period.
The affordable solution to Random Searches
A simple Solution to a difficult problem Who to Search

Search Selectors a Simple Solution to a Difficult PROBLEM- Who to Search?

The affordable solution to Random Searches
Universal AC power supply optional $ 35.00
Rent a Random Selector
Try Before you Buy
Wall mounted unit Available for $ 175 per month
6 month rental $ 135 per month
With Stand and Pressure matt $ 225.00 per Month
6 month rental $ 185 per month
Portable unit $ 85 per month
6 month rental $ 75 per month
plus shipping



Major Credit Cards Accepted
Phone 915-240-4747
Security Product's Unlimited